Today, I welcome fellow mystery author Daniella Bernett to Not Even Joking. I recently had the pleasure of meeting Daniella at a Mystery Writers of America event in New York. When she told me that her mystery novel LEAD ME INTO DANGER  (Black Opal Books, October 1, 2015)  involves a jewel thief and a Russian spy, I knew I wanted to know more.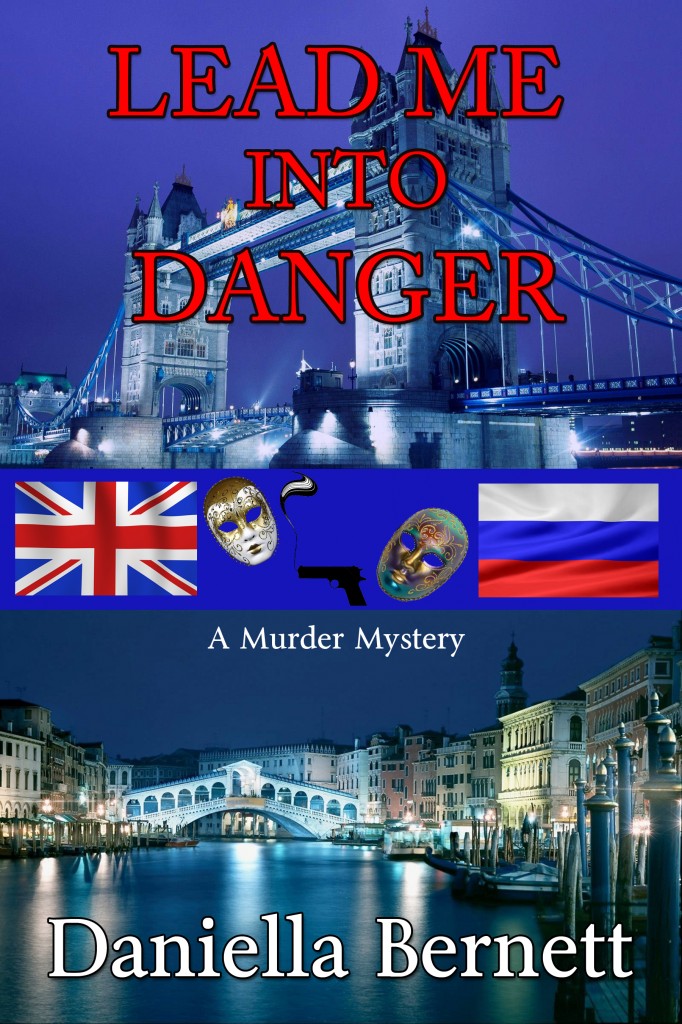 Who are the main characters in LEAD ME INTO DANGER? Tell me about them?
My main characters are journalist Emmeline Kirby and jewel thief Gregory Longdon, who is a handsome and witty charmer. They're both British. They're former lovers who haven't seen each other in two years, but they become embroiled in a murder and a hunt for a Russian spy in the British Foreign Office.
What would Emmeline and Gregory choose for their last meals?
Emmeline would choose Afternoon Tea as her last meal because for the British tea is a comfort and cures all ills. Gregory wants to go out in style, so his last meal would be steak with a Madeira mushroom sauce, roasted new potatoes and asparagus, accompanied by a glass of Barolo.
How about you? What would you choose for your last meal?
I would follow Emmeline's lead and choose Afternoon Tea. I would like something soothing.
Why should someone bite into LEAD ME INTO DANGER?
LEAD ME INTO DANGER is an exciting mystery with a dash of romance that takes place in London and Venice. It was released on October 1. It is the first book in my series about Emmeline and Gregory. I will be doing a reading/book signing at the Mysterious Bookshop (58 Warren Street) in Manhattan on Friday, October 9.
Do you have a recipe you'd like to share?
Although my character's last meal would be Afternoon Tea, I think she would also love a little dessert. Here's a recipe for a traditional English Trifle:
http://britishfood.about.com/od/dessert/r/traditionaltrifle.htm
Thank you so much! I am really looking forward to reading your book, and I also hope to join you at the Mysterious Bookshop on October 9th!
You can find out more about Daniella Bernett at her website www.daniellabernett.com, and you can purchase LEAD ME INTO DANGER from www.blackopalbooks.com, www.barnesandnoble.com, www.amazon.com, the Mysterious Bookshop and wherever books are sold.