I first met Annamaria Alfieri when I attended Deadly Ink 2015 in New Brunswick, New Jersey. Right away, I knew I had to start reading her novels. With exotic locales like 17th century Peru and 19th century Paraguay, how could I resist?  After reading her novel City of Silver (the signed copy I picked up at Deadly Ink), I was hooked!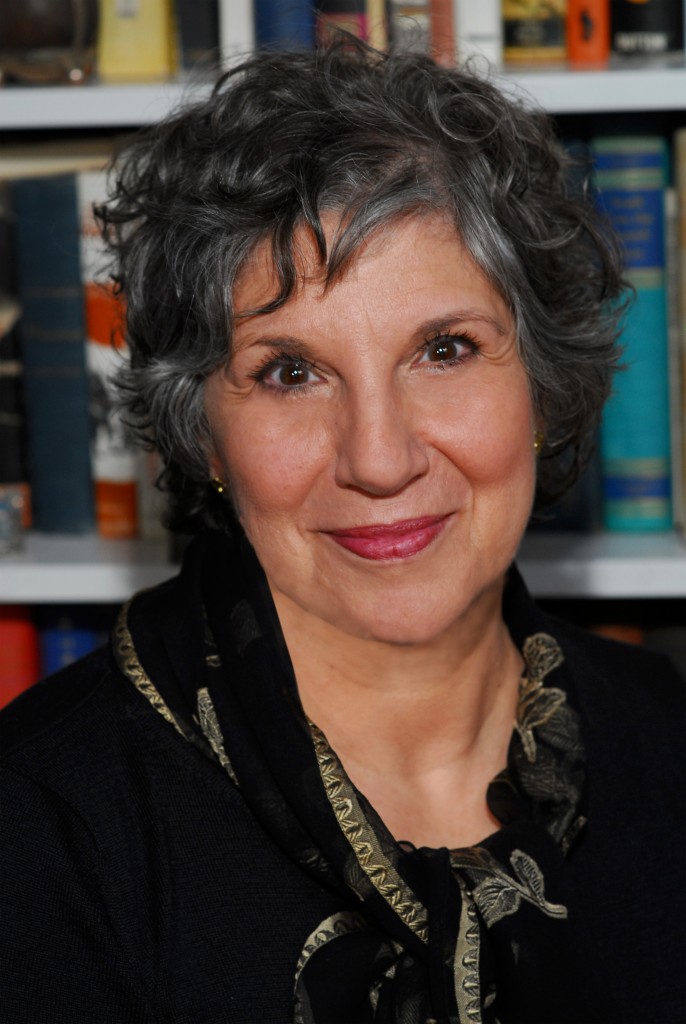 Annamaria Alfieri's current series is set in British East Africa, beginning in 1911.  Of  STRANGE GODS, the Richmond  Times-Dispatch said "With the flair of Isak Dinesen and Beryl Markham, the cunning of Agatha Christie and Elspeth Huxley, Alfieri permeates this novel with a palpable love of Africa." Kirkus Reviews compared her Invisible Country to "the notable novels of Charles Todd."  Her next, The Idol of Mombasa launches next September.  Annamaria lives in New York City, and you can visit her on her website www.annamarialafierie.com.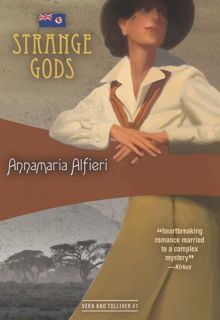 Thank you so much for joining me this month on Not Even Joking, and congratulations on the release of STRANGE GODS in paperback. I recently read that your travels to sub-Sahara Africa inspired the novel. Could you share a memorable moment or two from one of those trips?
Two incidents come immediately to mind.  The first was during my first trip, twelve years ago.  Africa had always loomed large in my imagination.  Before leaving on my first trip, I was so filled with excited anticipation that I began to worry that Africa would disappoint me.  Exactly the opposite occurred.  That year, I spent ten days in the African wilderness.  When leaving Camp Okavango in Botswana, at the airstrip, I became overwhelmed with sadness at the thought that I might never return.  The intensity of that emotion seared into my heart.  At home, I remained so infatuated with Africa, so nostalgic that I soon found a way to go back and to spend 25 days in wilderness camps.  I thought that would cure me, but it only made me in love for life.
On my third trip, against all odds, in the Masai Mara in Kenya, I actually got to see the animals cross the river during the great migration.  I have a had an eventful life.  That was one of the top five experiences I have ever had and ever hope to have.
STRANGE GODS is set in 1911. You've set your previous novels in a variety of historical time periods. How do you choose "the when"?
Place comes first for me, willing victim of wanderlust that I am.  Then, I choose a time period when the history of the place is replete with drama and conflict.   Mysteries require conflict, in fact any good story has to have it.  In 1911 the Brits had been in East Africa for a couple of decades, but they had only recently finished building the railroad and actively bringing in European settlers.  Knowing that I wanted to make Strange Gods the first of a series, I knew I had the right moment.  Conflict abounded—among the tribes that had lived there since the dawn of time, between the British pioneers and the local tribal people, between the aristocratic farmers and ranchers and the middle class King's administrators.   And on and on.  I know I will not run out of reasons for people to fight and die.  And  in Tolliver #5, war will break out between the Brits and their German neighbors to their south.  LOTS to talk about!
When we were at DEADLY INK 2015 together, I heard you talk a little bit about your research process on one of the panels. What is your favorite part about researching your books?
My research inspires everything I write.  I hear other writers—of contemporary stories—complain about doing it or brag that they never do. I could not invent my stories without tons of research.  I have the enormous privilege of being a writer-in-residence at the great New York Public Library.  There I find an abundance of just the kinds of books I need—not just historical treatises but memoirs and eyewitness accounts of people who had feet on the ground in the place at the time.  They tell me everything.  Historians don't bother telling you what sort of shoes historical figures wore, but people writing memoirs will even tell you where they bought their shoes, and what the Baronessa served for luncheon.  I love that stuff.  It makes me feel as if I am there.  If I can get myself there, I feel I have a chance of making the reader feel that too.
What else gets you up in the morning? What are you passionate about? And how does this influence your creative life? (or does it?)
I love traveling and do quite of bit of it.  I am enthusiastically involved with the New York Chapter of Mystery Writers of America and participate in many of the group's activities.  I write a weekly blog for Murder is Everywhere.  I serve on the Board of Trustees and Executive Committee of the Hudson Valley Shakespeare Festival, a fabulous theater company based in Garrison, New York.   I cook.  I really like going into the kitchen in the early evening and dealing with real ingredients, instead of the imaginary ones that occupy so much of my time.  I live in New York City, so there is an embarrassment of riches when it comes to music and theater, opera being my favorite of those.  I love taking my grandchildren to shows and performances.
What advice would you give to an aspiring author who thinks they'd like to write historical mysteries?
There is only one piece of advice I think is worthwhile.  "Put your tushie in the chair, put your fingers on the keyboard, and write.  Don't let anyone tell you there is only one way to do it.  Find a way to make the story run down your arms and out your fingers.  And don't worry if at first it is not great.  Start.  Keep going.  Don't stop until you have a whole story.  Then, make it better.  And make it better.  And better.  Until it is the story you want to tell."
Oh, that is such good advice! Thank you so, so much for joining me here today.
You can connect with Annamaria Alfieri on FACEBOOK, TWITTER, INSTAGRAM and on her WEBSITE. Her books available wherever books are sold.