I first met actor and playwright David Meyers a few years ago when he joined a group of actors to do a cold reading of a play I was working on at the time. I had the pleasure of working with him again when he appeared in a reading of my Guillotine Play at the Dramatists Guild Friday Night Footlight Series. I have also had the pleasure of seeing his work produced…which inspired a blog post a few years ago.
I was delighted to learn that David's play WE WILL NOT BE SILENT is getting produced this summer at the Contemporary American Theater Festival in Shepherdstown, WV. I am thrilled to have him join me on my blog today.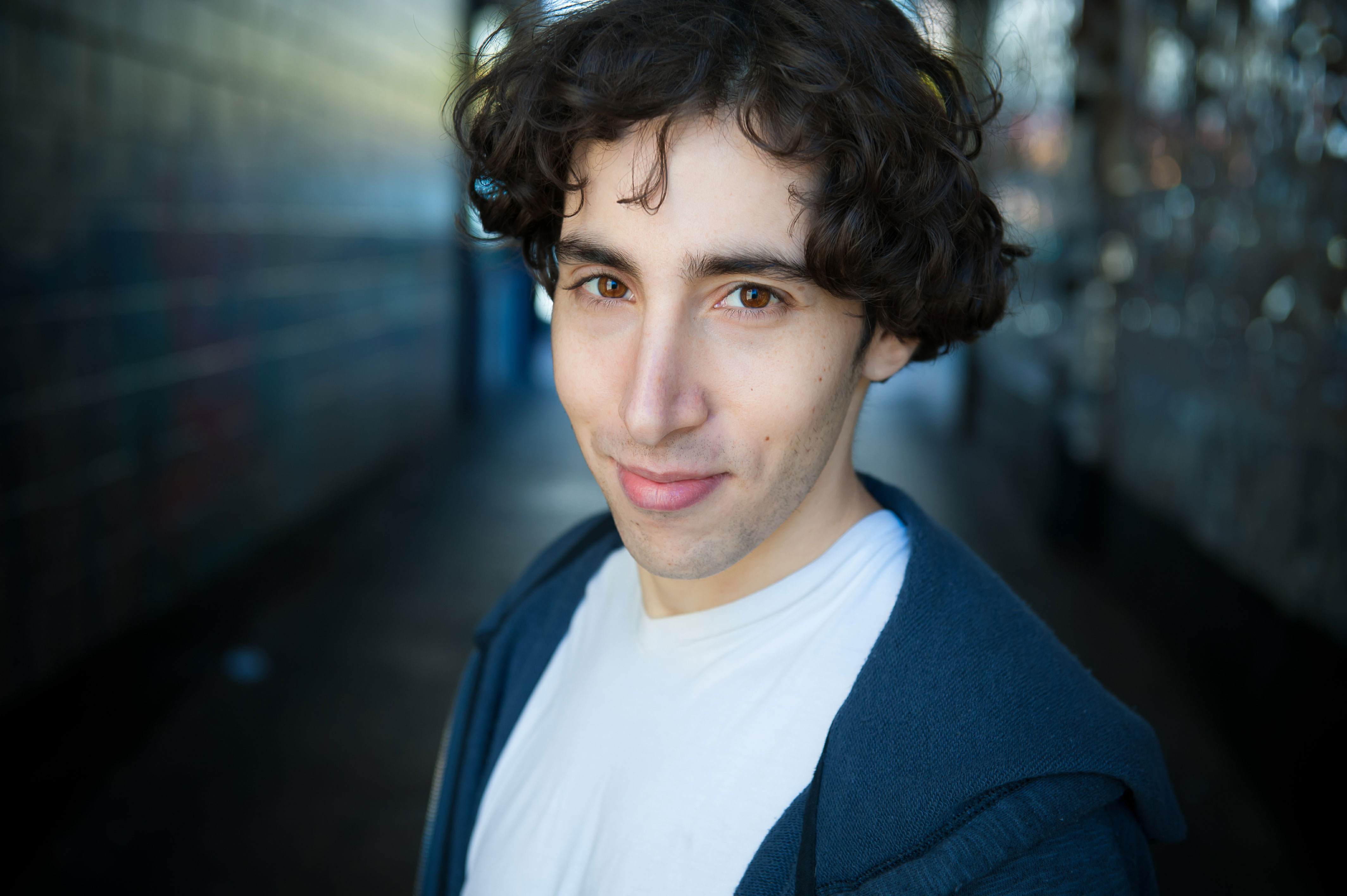 David is an actor and writer based in Los Angeles and New York. As a playwright, his work has been seen off-Broadway and regionally at the Lark, the Barrow Group, Abingdon Theatre Co., The Fountain, Florida Rep, Kitchen Dog and many more. His play BROKEN, which tells the story of a mass shooting from the shooter's perspective, was named one of the Best Plays of 2015 by Indie Theater Now. His work has been published by Applause, Smith and Kraus, and Indie Theater Now. David previously worked in the White House and U.S. Senate.
Thank you so much for joining me this month on Not Even Joking! Your play WE WILL NOT BE SILENT premiers next month at the Contemporary American Theater Festival. How exciting! How did you decide to write this captivating true story?
I came across the story of Sophie Scholl and the White Rose a few years ago in a newspaper, and was immediately captivated. I had never heard the story before, and I immediately knew it was one that I had to share with other people.
It's one thing for us to sit safely in America, and call on people around the world to fight for their freedom. But here was a group of college students that risked their lives to do what was right, even though they knew they would never "win."
And today people like Sophie Scholl exist all over the world –Russia and Egypt and North Korea, and they are shot in the back of the head, put into ditches and truly forgotten. The play is about Sophie, but it's also about all those people who are not fortunate enough to be remembered even though they made the same sacrifice.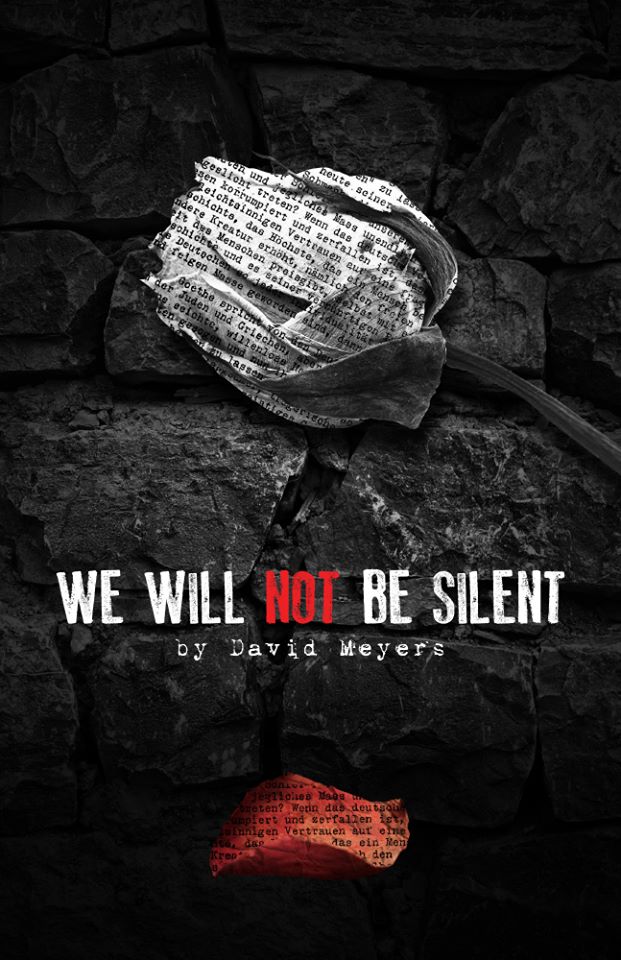 Many of your plays deal with contemporary social issues and politics. Does your background in politics  have a strong influence on your work? (And if not, what does influence your work?)
Definitely. I just told someone we should pitch this play at a theatre together, and they told me that it wouldn't be "summer fare."
I wish I could write light frothy comedies — and I have in short plays. But when it comes to longer works that I invest years in, I always come back to the political — to stories that reflect what our society is going through, and that reflect on us as people.
Someone once told me "you've got a lot on your mind" after seeing one of my plays  — and that's probably right. One of the artists I admire the most is singer/songwriter Harry Chapin — and while his story songs weren't always political, they were always about people — and I'd say the same thing about my plays.
What's up next for you in your writing and/or acting life?
 We've got more readings coming up of We Will Not Be Silent — and my main goal is to ensure we get our second production (and then third, and fourth, etc.)
I am SO passionate about telling this story. It would have been easy to give up on trying to get this play produced due to the nature of this business, but I would never let myself do so — because I am so passionate about telling Sophie's story. That's more important to me than any "success" that I personally might achieve from this play.
I also have a new play about racism called F*** Mark Twain: a play (and conversation) about race that I'm very excited about. It's very controversial, and think it will push some buttons.
As an actor, I just moved to Los Angeles in January — and things have been going well, especially commercially.
What else gets you up in the morning? What are you passionate about? And how does this influence your creative life? (or does it?)
Making art. The only thing I'd change in my life (that I can change, at least) would be having more money to be financially secure. But literally the only thing I spent my money on after basic things like food, housing, and health care is making more art is all I want to do.
I consider myself so lucky because I get to do this; my only hope is to find a way to make enough money to continue doing it!
What advice would you give to someone who thinks they'd like to pursue acting and playwriting?
Do not give up. The amount of people who have told me "no" when I know the answer should have been "yes" is literally hundreds. Art is subjective, talent is subjective — and often times merit does not win out in this profession.
But if you keep putting yourself out there every day, eventually you'll improve your art, and hopefully find someone who believes in you.
One of the best pieces of career advice I ever heard was from Mandy Patinkin, who said that this business will knock you down every day — and the time to stop is when you can't get back up anymore. I think he's completely right — and that's coming from someone who probably had more success in his first 5 years than most people have over a lifetime. So that gives you an idea how grueling this industry can be. As long as you can keep getting up — do!
Thank you so much for joining me here today! That is really good advice. And your play sounds amazing, and I wish you the best of luck with it.
Readers, you can connect with David on Twitter, and learn more about the upcoming production of WE WILL NOT BE SILENT here.
Save
Save
Save
Save
Save
Save
Save
Save
Save