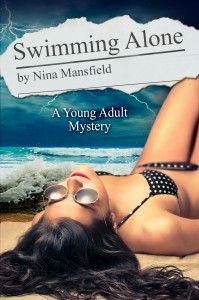 The Sea Side Strangler is on the loose in Beach Point, where fifteen-year-old Cathy Banks is spending the summer with her aunt (who happens to be mystery writer Roberta McCabe). Although thrilled to be away from her psychotic, divorcing parents, with no cell phone or internet access, Cathy is positive that her summer is going to be wretched. Just when she begins to make friends, and even finds a crush to drool over, her new friend Lauren vanishes. When a body surfaces in Beach Point Bay, Cathy is forced to face the question: has the Sea Side Strangler struck again? (Fire & Ice YA, August 2015) READ THE FIRST CHAPTER.
Available in Paperback and Ebook: Fire & Ice YA, Lulu, Amazon, B&N, Smashwords
Click HERE for BOOK CLUB DISCUSSION QUESTIONS.