I met Albert Tucher when I moderated my very first panel at my very first mystery conference, Deadly Ink in 2015. It was a short story panel, and in preparing to moderate, I read my very first Diana Andrews story. It was dark, gritty, and very enjoyable. Since then, I have had the pleasure of running into Albert at a host of other mystery events, including a bunch of Mystery Writers of America New York Chapter events, the 2015 New England Crimebake, and the 2016 Deadly Ink Conference. I am delighted to finally have him here on this blog!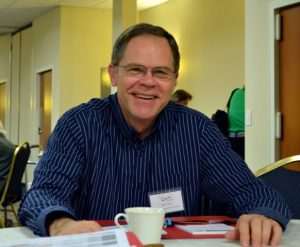 Albert Tucher is the creator of prostitute Diana Andrews, who has appeared in more than seventy hardboiled short stories in venues including The Best American Mystery Stories 2010. Her first longer case, the novella The Same Mistake Twice, was published in 2013. Albert Tucher's favorite place on earth is the rainy side of the Big Island of Hawaii, and Diana says it's about time he started writing about it. He works as a librarian at the Newark Public Library.
 Thank you so much for joining me this month on Not Even Joking! Congratulations on the upcoming release of THE PLACE OF REFUGE. You set the novella in Hawaii, which I have read is one of your favorite places. Tell me about your love for the Big Island.
Thanks, Nina, and thanks for having me. It's several years now since we met at the Deadly Ink conference. The time goes!
I would probably never have visited Hawaii if my brother, then a Coast Guard Officer, had not taken up a post there in 1994. He and his wife arrived just before Thanksgiving. They knew no one yet, and I decided to do my family duty by spending the holiday with them.
A dozen visits later, Hawaii is still my favorite place, and I have decided it's because there is no wasted time there. I came to that realization in 1998, when I visited the Big Island. My first morning there I was still on New Jersey time, which meant I was up and on the road to Volcanoes National Park by 5:00 AM. I drove for an hour looking for breakfast. Nothing but McDonald's was open. Okay, I thought, just this once. I took my tray to a window seat and glanced outside.
And gaped at a sheer drop of hundreds of feet. At the bottom was a perfectly shaped half-moon bay, accessible only by water. I kept missing my mouth with my fork, as I watched the surf churning the perfect blue water into brilliant white foam.
That seat in McDonald's would belong in every travel guide to the islands, except there are too many such places to list. Moments like that one have come up during every visit. I keep waiting for it all to become routine, but Hawaii has a way of topping itself.
And when Hawaii isn't topping itself, it comes at you in unexpected ways. To me the most fascinating thing on the Big Island is the rainforest. The Hawaii County Police are stretched thin over this enormous island, and nowhere is that more apparent than the region called Puna, which is home to marijuana farmers, meth cookers, fugitives, survivalists, and 60s holdovers. If there was ever a natural setting for crime fiction, this is it.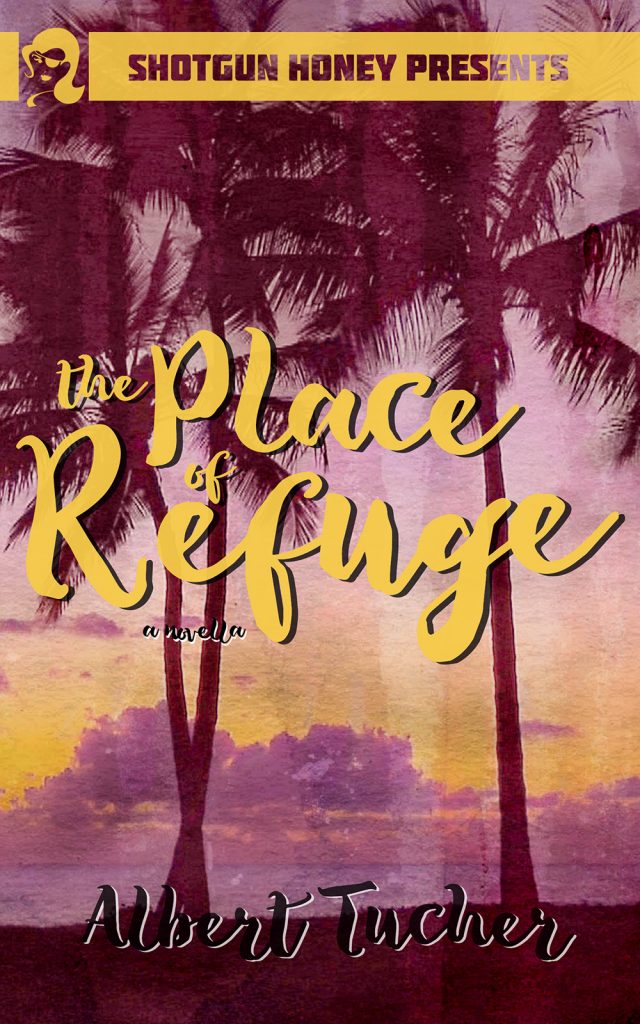 Serial killers and prostitutes…what inspires the darker elements in your writing?
That's a tough one. When I was still in high school, Ross Macdonald converted me from a science fiction fanatic to a crime fiction reader, and from the beginning I have been drawn to the noir side.
Prostitutes are at the heart of noir. I have met women in that line of work, and the thing that has come to fascinate me most is the deception and self-deception required on both sides of the transaction. A man works to convince himself that the most fleeting of experiences with a stranger is worth the money. As the woman knocks on a stranger's door, she tells herself she knows men and can't be fooled.
But we know that sometimes she's wrong. Serial killers love prostitutes because they do much of the killer's work for him. Most women won't go make themselves vulnerable to a strange man, but that is a prostitute's job description.
I first became acquainted with your writing through your Diana Andrews short stories. PLACE OF REFUGE is your second novella. What draws you to shorter form mysteries?
It's hard to argue with success. I have published more than seventy short stories, most of them about Diana Andrews, in venues including The Best American Mystery Stories 2010, edited by Lee Child and Otto Penzler. But here's a little-known fact. I have a series of five Diana novels that I have been submitting for years now. Unless someone offers to publish them in the next ten minutes, I plan to self-publish them. Call it my retirement project.
The inspiration for Tentacles, the second novel in the series, goes back to Hawaii. In 2000 I had been writing about Diana for less than a year. I went to the Big Island again and hiked down into the Waipi'o Valley, a place of such unearthly beauty that one of my characters calls it the place where God used up all the green he had left after creating the world. Forty to fifty residents apparently spend their time feuding among themselves and making it clear to visitors how unwelcome they are. The Hawaii County Police are said to go down into the valley only reluctantly, and they leave the residents to it.
I spent a day imbibing that intoxicating brew of beauty and menace, and I knew I had to get Diana down there. In Tentacles she tries to earn the biggest payday of her career by backpacking into the valley with a client who neglects to mention that some nasty people are after him.
Among the people she meets are officers from the local police, and I have discovered that Detective Errol Coutinho and his sidekick Officer Jenny Freitas can carry stories of their own. The Place of Refuge is one result, and I am nearly finished with a novel with the working title The Hollow Vessel.
What else gets you up in the morning? What are you passionate about? And how does this influence your creative life? (or does it?)
Sometimes it makes me want to stay in bed, but the first thing I do in the morning is work out. I run and do strength training. I have always been concerned with fitness, but about ten years ago I stepped up my efforts after a near miss with diabetes. Forty years ago I couldn't do fifty consecutive pushups, but just a couple of weeks ago (BSP alert!) I did 121.
That's the thing about getting older. You can save more than you think for longer than you think, but ultimately you can't save anything.
Is that noir enough for you?
What advice would you give to a young person who thinks they'd like to write mysteries?
As to the writing itself, all I can say is sit down and do it. Nothing counts until it's down on the screen or on paper. No matter how bad it is, you're still ahead of the pack. You have something to work with and learn from.
When it comes to submitting, don't go off half-cocked, as I did. I burned some chances with agents and editors by sending out the first Diana novel before it was in shape. Find a critique group (a topic for many blog posts in itself) or a writing teacher, or join MWA and make use of the mentor program.
This is great advice. I have found my critique group to be extremely helpful, and organizations like MWA are also an amazing resource. Thanks again for joining me, and I look forward to reading THE PLACE OF REFUGE!
You can connect with Albert Tucher on his Website, Facebook, Twitter and Amazon!
Save
Save
Save